Zero Density Introduces Next-Gen Virtual Solutions at NAB
Exclusive Demos at Zero Density Booth N1817; Early Preview of Three New Solutions
Izmir, Turkey. – April 3, 2023 – Zero Density, a world leader in real-time graphics technology, is set to unveil three new virtual production solutions at the upcoming centennial NAB Show. The new solutions will involve a major update to Zero Density's TRAXIS brand, which specializes in state-of-the-art tracking for virtual studios.
Zero Density will also be launching a new software bundle that will make photoreal Unreal Engine-based graphics accessible to all broadcasters — even those working at smaller budgets. This move is set to lower the barrier of entry into virtual production, making it easier and more cost-effective for anyone to incorporate top-of-the-line graphics into their broadcasts.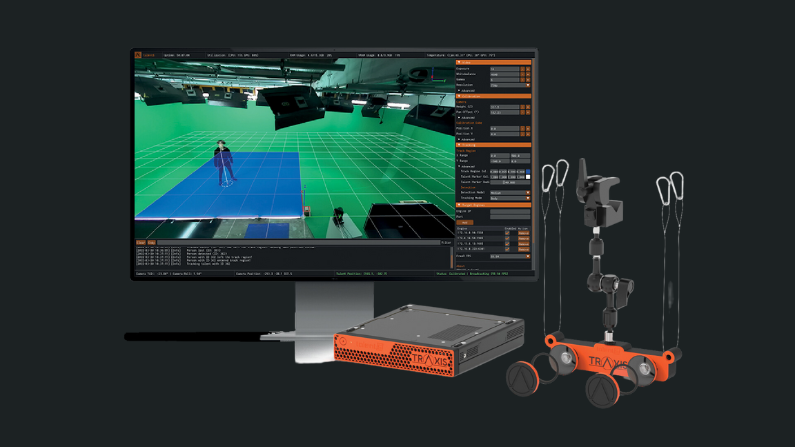 "As a team that is passionate about all things virtual, we're proud to announce new products that will not only simplify the entire process of setting up an industry-standard virtual production studio, but also increase quality and precision," says Ofir Benovici, CEO of Zero Density. "At this year's NAB we will unveil a bundle that will help broadcasters get started using virtual graphics at any price point. After winning several awards for our markerless talent tracking solution, TRAXIS talentS, we're also excited to show how we'll take our tracking offering even further."
All the new products can be seen at the Zero Density booth, which will feature a green screen stage with a news set, an LED-based XR stage with a virtual basketball set and multiple demo pods so that showgoers can get hands-on with Zero Density's solutions.
Throughout the show, Zero Density's technical experts will deliver demos every half hour on both the cyclorama and the LED-based XR stages, demonstrating their groundbreaking virtual studio, augmented reality and XR virtual production capabilities.
Come see Zero Density at Booth N1817.
About Zero Density
Zero Density is a world leader in real-time virtual studio technologies for the broadcast, live events and esports industries. As the leader in gaming technology in broadcasting, Zero Density's disruptive yet easy-to-use products are used from the World Cup to Olympics sports coverage by some of the biggest companies in the world. Zero Density is headquartered in Turkey and has a US office. Clients include The Weather Channel, RTL, Fox Sports and Warner Media.